Recital
April 13, 2009
As I sit on the bench
the cold seeping through my clothes
musty air reaching my nostrils
I begin to play my familiar tune
my left fingers gliding
from one black key to another
my right fingers
joining, bringing the melody.
The music flows
from the paper
to my hands.
Dancing isn't my strongest point,
but my fingers do it well.
My last notes,
loud and strong,
ring through the room
and I am ready
to perform.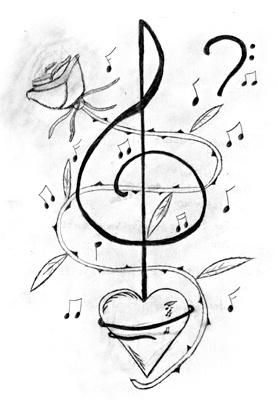 © Whitney S., Philadelphia, PA