Suicide of the Mind
April 23, 2009
When your mind commits suicide,
Everything else wants to go with it.
Your heart beat subsides,
Your eyes begin to split,
Your darkest silhouette shines through.
Now what's to become of this?
Which of the few will agree?

Now's not the time to throw a fit
Stop thinking and just do it.
Jump from the highest heights
And hide from your biggest frights,
There's nothing left to put out of sight
In this open world,
No one is safe
So let's get out of this place
And go far away from it all.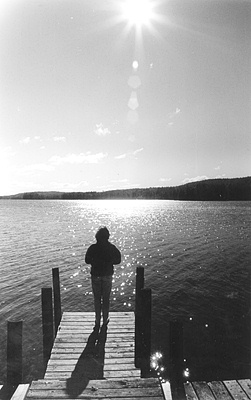 © Beth S., Marblehead, MA