Your eyes
April 23, 2009
YOu eyes
brown swirling pools
an ocean of feeling
just below the surface.

How they sparkle,
catch the light
welcoming me to look deeper
to loose myself in their depths.

But I cannot gaze too long,
must swim to the surface
look away,
break the link that holds us suspended.

For however much I want
To disapear into your eyes,
I fear what you will see in mine,
My hidden love glints
just masked below the surface.
waiting to be discovered
If I wander to far
into
your eyes.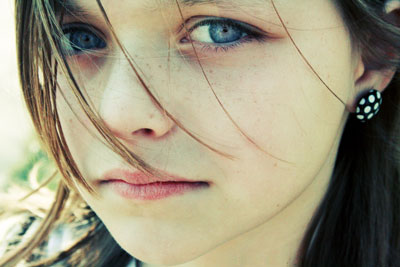 © Felicia R., Arlington Heights, IL