All The Things I Didn't Mean
April 22, 2009
You leave my room in an angry fury,
But I know I hurt you inside.
I don't mean all the things I say,
And I wish I could take back what was said.

I never thought I would be like this,
Never thought I would say the things I said,
Never knew I could do such things,
I never meant to hurt you.

I feel the need to fight my own battles,
Hardly letting anyone in on my secrets,
You feel as if you don't know me anymore,
But you do, just not by the things I don't tell you.

How would you know that I am hurting inside,
If I can't even manage the courage to tell you.
All of my frustration coming out on you,
I wish you knew that none of its true.

I didn't mean to act this way,
I didn't mean to shout.
I didn't mean to let you down,
I don't know what this is about.

I take responsibility for the things I've done,
And the things that are to come.
I wish that you could see,
How everything is affecting me.

You've never seen the nights I've cried,
You can't see me hurting inside,
Never heard the things I've thought,
Never seen the help I've sought.

I want to make it up to you,
I don't know how or what to do.
But know that I am really trying,
Even when on the inside I'm dying.

I want to tell you what is up,
But there are things I don't even understand,
I guess they will work themselves out,
And I will be free from this prison of sadness.

There are many things I didn't mean,
All the fury that you've seen,
Thats not really how I am,
I want you to see me as everyone else does.

But most of all I want you to know that I never meant to hurt you,
Never meant to let you down,
Because I will change for you,
And you will be amazed by the things I can do.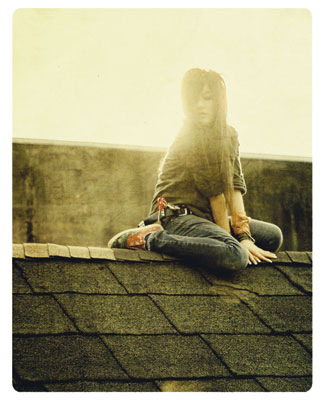 © Hailey J., Lake Oswego, OR