It's My Choice
April 23, 2009
All this consequential guilt and shame has created a dwelling place of pain.
For all the times I've shoved it away, put my secrets discreetly from the light of day.
And I guess you can say it's my fault I've lived this way.
And you're right- oh so wrong and right.
Sometimes I like living in this perpetual night.
But in other ways I want to escape to a world of bliss.
But I can't I just won't I'm used to living like this.
There's no need to change, really there is none
That can save me now for eternity I have been shun.
But I do imagine the sun sometimes.
Is it warm or cold?
Like the undying moon that has made me oh so old?
Can I touch the pleasure and joy on your face?
Sturdy as steel but just as soft as lace?
Where I am there are no unbroken hearts
Only heavy scars laced like shooting stars.
Symbolizing ropes of hate and fear
Confining everything we hold dear.
Here it is comforting to be distressed.
There is such routine in my loneliness.
Though I do wish for more, I want nothing more.
Being hurt again is not something I wish to endure.
Maybe I'll just stay here awhile and wait, until have to leave this place or it's too late.
Until the dirt under my bare feet erodes to dust
And my eyes close shut because the tears created rust.
Until the physical ceases to exist and I'm left alone with my loneliness.
Or I can start towards the light.
Away from this eternal night.
It's my choice.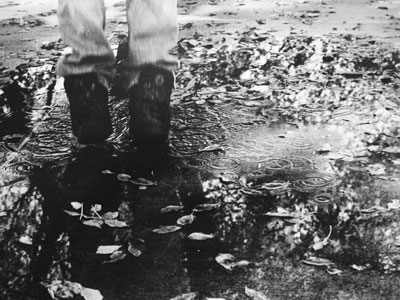 © Laura M., Eagan, MN