The Broken Doll
March 29, 2009
Shrills of yelling could be heard
from one end of the room to the other.

No peace could be found and all signs of happiness were flushed down the drain.

Kids screeching over the tv remote, parents fighting over the bills and little baby Dolly crying over the spilled milk on the floor.

Every yell and cry made a tear
in the beautiful doll.
Destroying the clothes
and later attacking the body of pure innocence.

As time progressed, the family kept fighting and the doll disinigrated into a pile of dust.
Never again to be seen,
or marked for its beauty it once used to show to the family that once used to care about it.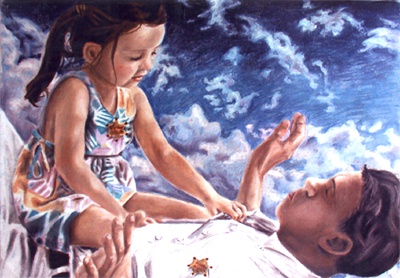 © Meg S., Andover, MA