And This Isn't About You...
April 19, 2009
At first, when we met, we were only just friends
And I slowly got to know him, a quite interesting man.
I thought he was cool, and he thought I as well.
And we each learned the other, had a story to tell.
I'm not exactly sure when the "L word" came up
Ok, you couldn't call it love, but I sure liked him enough.
And then I found out, that he liked me too.
It could've been perfect, if only I'd knew. . .

Then we knew it was love, we even had our own song.
The phone conversations would last until dawn.
The words of I love you came out every night
And sadly for a while, I believed that he might.
In sleep, I would dream, of just us all alone,
Floating above to a world of our own.
We talked about marriage and sometimes kids too.
Or how close we'd still be in a year or two . . .

Then one day at school, I found out something and,
He really liked another girl, in fact, my best friend.
Every lie he told me, he sure told her too.
I was so shocked and hurt; I knew not what to do
And then the day came, he grew tired of her,
He said I'm the one who he'd really prefer.
Over and over "I'm sorry" he'd say
And I finally forgave him for acting that way.
We didn't even go out, but we sure might as well,
People always assumed, and they thought they could tell
And again with "I love you" and stuff he would say
Anyone could fall in love with him in a day.

That's exactly what happened, on the phone one night.
He'd fallen in love, someone new in his sight
And if you couldn't guess, that girl wasn't me
My best friend again…was his new sweet pea.
Heartbroken once more, I wanted to shout,
On top of all that, they began to go out!
Something I never did, because I was aware,
Of how much she had liked him;
But she didn't care.
Our friendship after that ended pretty soon,
Always putting him before me, she sang a new tune.
Who knew if he "loved" her, who knew if it was a lie?
All I knew is thinking of it made me cry.

Sadly but truly, I'm much stronger now
Coincidently he's the one who helped me realize how,
How much I loved me. And someone else soon would too,
And at the end of this poem, here's a message for you:
Please learn from this story,
That guys come and go.
And putting them before friends is a definite no-no.
Situations like this help you realize the things,
Like what exactly a "best friend" is, or what heartbreaks love brings
Whether boyfriend or best friend, they'll know what to do
When you cry, it's a test to see if they care about you
If you're feelings are ignored, then I'm sorry to say
But that best friend or boy friend
Was not worth it anyways.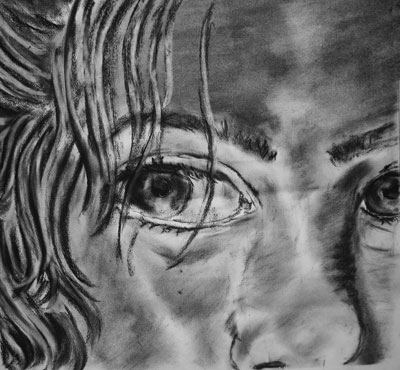 © Brooke W., Weston, MA