Colors
April 19, 2009
Red,the shirt you wear it looks so good with your hair.

Orange, the way you smile , it brightens up my day for a while.

Yellow, it's your eyes unlike any other guys.

Green, inertwined, your hands and mine it sends tingles up my spine.

Blue, I wonder if you'd ever stain I want to take you out and let it rain.

Purple, it's the way you laugh it holds memories from the past.

Pink, to snuggle with you would be great but would you ever take me on a date.

Black, my hearts empty without you can you love me just us two?

Your like a rainbow it looks so close but it's so far away, your goal is to reach it by the end of the day.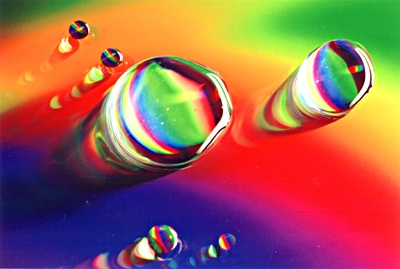 © Matt D., St Peters, MI