Morning Miracle
April 19, 2009
This morning,
a dove flew from
your mouth.
Its domed head parted
your jaws,
stretching them until
your mouth
was a cracked clam.

Unfurled wings
lengthened
your lips
into a clown's grin.
Your eyes
bulged in fear
as whiteness
spilled from
your maw.

The dove
was frightened too.
Its beak
stretched itself
in a silent scream,
and its pin dot eyes
glowed like
newborn coal.

Finally, it tumbled
from its damp prison.
Its legs,
carrot in color,
perched on your lip,
using the chapped
and puckered surface
as a launching point.

The dove soared
like a fleeting dream,
ascending
the early sky.
I watched this miracle
with a stunned smile.
But you only grimaced,
tasting the white stripe
that was laid on
your tongue
like a chanceless egg.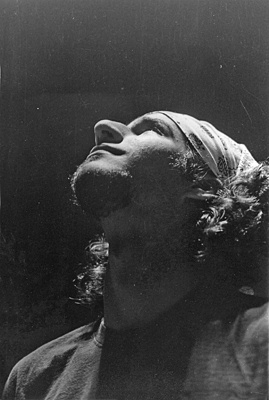 © Luke Z., Westport, MA