I Am
April 16, 2009
I am a person,
With the attitude of a storm howling in the dark,
I am like a downpour,
Leaving a refreshed peace in my wake.
I resemble in body a stone wall,
Tough and intimidating, yet not indestructible,
I resemble in spirit a fierce icy rain,
Falling from the heavens, redirected by the screaming wind.
I imagine galloping through soft fields with the sun warming my back,
And a cool breeze combing through my hair.
I am a musician with no talent,
But with the determination of a raging gale,
I will be strong and never give in,
To the peer pressure that builds up like snow in the Cascades.
I can overcome any obstacle,
As the sun always overcomes a storm,
I cannot be anybody but who I am for my personality is the only one,
That should thunder through my veins.
I am what I am,
A storm raging in the dark or a soft light brightening everyones day,
I want to be the best I can be,
As humble as a dainty breeze, yet hard as the beating sun.
I guess I am unique,
I can be harsh like pounding hale,
Or soft like a breeze gently whispering in the trees,
I know that even when my life is full of seemingly endless storms,
The sun will eventually peak through the dark clouds.
I regret nothing,
For if my mind is overcome with tsunamis of regret,
I will never move on to accept the aftermath,
I am a person with a future as bright as the blazing sun.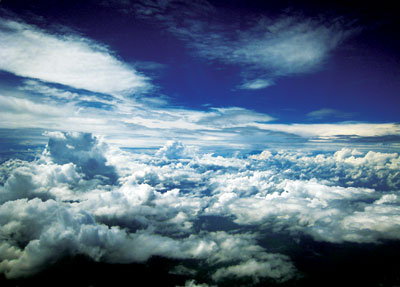 © Jacob W., Oklahoma City, OK