Red
April 9, 2009
Red



You stand there as if you're looking in through
my body, past my soul, and into my heart.
Why is it that when anyone looks at me, all they see is a brown-skinned,
15 year old girl, but when you look at me, I can tell
you see so much more than that.
When I think of you, I feel chills run down my spine,
as I fall into a deep daze.
I think sometimes I feel like we're one.
Would you call that true love?
I think the one thing that you will always remind me of is
a hand-knit scarf, only because someone takes time
to make it perfect for someone else to love,
and it's made from the heart.
If we were to have a moment alone, I would tell you
one of my deepest wishes, I wish we were able to be together
without anyone telling us we can't.
Although I playfully say you look like a monkey,
inside what I'm trying to tell you is that you'll
always be handsome to me.
Some may see you as misbehaved and uncaring,
but I see you as, loving and very charming.
I've always loved being with you, and one thing I've noticed
is that you have a "signature" smell, it's kind of like
green irish spring soap and axe body spray,
I like it.
When I'm with you, I feel like a kid in a candy store
full of their favorite things to eat.
You make me feel as if I can be free to do and say what I want,
without a care in the world.
In the time it took to find this poem buried in my head,
all I could think about was your favorite color, RED.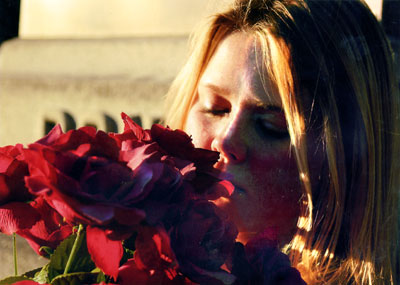 © Jon G., Bethesda, MD