Lies
April 9, 2009
You told me once
and you tell me again now.
But this time, you don't smile.
Instead, I see your temples pulsing,
red heat flushing to your face.
As you hit me hard against the wall,
I whisper it back, but you don't hear it—
Not this time, not ever.

Your face lies next to mine the next morning.
A stupid grin spreading across your face,
knowing that last night you had struck
victory once again.

My body had contracted
as you took your last blow.
The white flag lay limp in the corner.
You seemed to have not seen it—
Instead, you continued your battle
smiling at the sight of your wounded enemy.

In the morning light
I carefully watch you,
expecting another battle.
But your eyes open and see
the battle wounds that you
inflicted upon me.
Your eyes scrunch in concern
and you take hold of the sheets
slowly wiping away
the memories of last night
From your mind.

You look at me again,
with the eyes of a lost child,
expecting a smile, a reward.
I submit once again.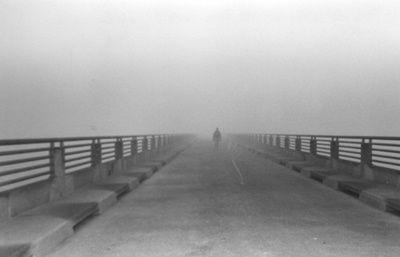 © Becky G.,Westerville, OH