POEM FROM THE ETERNAL DRAGON
April 9, 2009
To live is to survive.
To die is to leave those living.
Those who live suffer from emotion.
And all who past away wonders in grief
, but not me.
I shall not move from my place.
I know that I can not die.
Thus I will not be just the living.
I say proudly!
I will become what cannot die.
I will live for an eternity happy and true.
And I demand to become an immortal.
But a human cannot be a mortal.
Thankfully
I am more than human.
I am grace.
I am not just strong.
I am feared.
I don't abuse power even though I have it.
I am turned to the great beast.
I truly am elegant and beauty.
I will always love me and my ever lasting life forever.
Eternity is not just life but peace.
As long as you know how to be unsinful.
Once this know
Then there is no need to be ever living.
Singed
Sincerely Vincent.E.M the eternal dragon.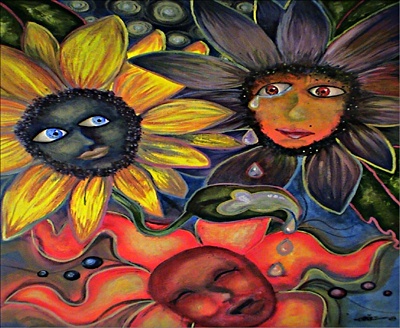 © Christine W., Davis, CA