The Truth Behind The Pain.
April 18, 2009
You came into my life.
Like an angel from above.
You made me believe again.
You filled me with love.
But when I heard those words.
It was like my heart was ripped out.
The pain is overbearing.
Now I'm filled with doubt.
The pain is swelling in my chest.
And the tears are flowing down my face.
How can I look at you,
Without that feeling of disgrace.
You promised you wouldn't hurt me.
You would never make me cry.
I never should have believed you.
It was just another lie.
You held my hand.
And you took my heart.
You were supposed to keep it safe.
But all you did was tear it apart.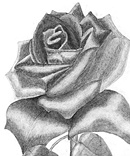 © Nghi L., Phoenix, AZ