Vauge
March 28, 2009
Accussed at fault for decending her every breath to him? Even though her lying eyes do not confess, he is the sole life support to her heart. Forbbiden, smooth-tounged, mumurs of his vulnerability vivid as the setting sun behind the clouds.

Life, rough as it may be, could never be a learning process without unjustified misery.
She lifted her gentle fingertips to touch the captivating frama frama of his face. He gripped her her hand, she was shocked from the earnest embrace. Her ce-blue eyes locked into his, full of love. Their wordless adoration, is sent from above.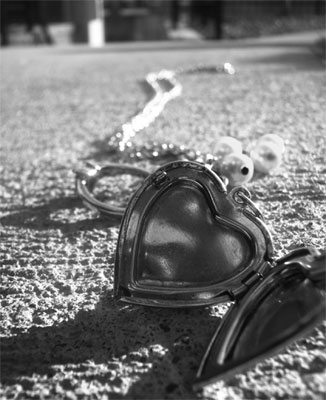 © Francesca Y., Robbinsdale, MN