My Best Friend
March 28, 2009
We met on the swing set
when we were young and naive,
thinking the world was our playground
and nothing could hurt us.

That was back with princesses
and fairytales, when everything was right.
And the worst that could happen
was stiches or broken bones.

We have broken hearts to fear now,
and silently promised to take care
of each other no matter what,
even if we're miles and miles apart.

Our friendship has lasted so long
and is still so strong.
You are my mentor and my counselor,
making up for what others lack.

Now we stand strong, side by side,
Ready to face whatever comes our way.
When boys break your heart, i'll
be there with super glue and tissues.
And you will do the same for me.

You are like a sister to me,
related by all but blood.
I love you and will always be there,
in lollipops and sunshine
and in storm clouds and rain.
You are my best friend and always will be.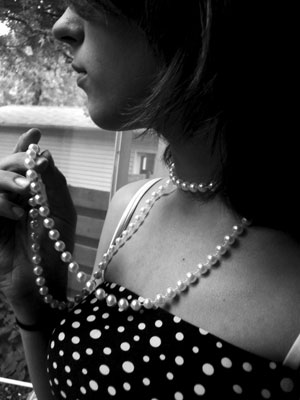 © Elaina V., Canton, OH