A Thousand Tears For Acceptance
April 13, 2009
In fear I wait, alone and bleak,
For passing of the pain.
With words of sympathetic hope close at heart;
I long for a new morning's light,
Yet strangely, sensing my numbness in the dark
I begin to wonder which I might comfort me more.

And though time seems of long seconds,
Ticking away slower than my years,
I assure myself it's just my senselessness
In waiting out a day,
Wishing for someone I no longer have.

I stay occupied all minutes of tonight,
But I fear the worst when my eyes meet a lighter shade of blue,
For as I imagined all sympathy lacked truth;
Another day, a new beginning,
And still a yearning in my heart.

So I sit in the presence of only myself,
Lacking control of emotions that fatigued from such little rest.
And in this abyss of unwelcomed time,
I reach for something; anything,
in the light rising behind trees;
I have not given up yet.

Blurs of sights seen daily fade together,
Words from loved ones are only a distance noise filling the air I breathe;
If I were told the quantity of days I've traveled without you,
I'd swear I was told a lie;
For me
There is no passing of light and of dark to mark you're absence,
merely a solid vivid image
creating the illusion of one dreadful day.

But eventually, sights regain full detail
And words become more distinct,
Slowly time fragments regain their separation.
And my view of loneliness begins to take a turn,
For though your shadow shines not within the sun,
I know it hovers within me,
in heart and in soul and in mind.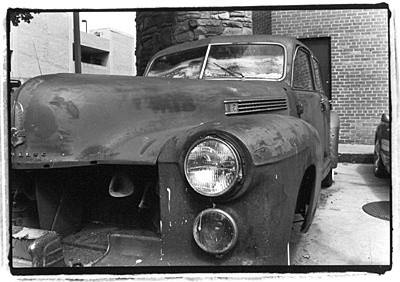 © Jessica T., Bethesda, MD