Impervious Existence
April 12, 2009
I rise each day.
I open my eyes along with the sunrise.
I sigh.
I breathe.
And I leave.
Every day to the same fate.
Wake.
Live.
Sleep.
And repeat.
Variety is constantly absent when called for attendance.
I wish that it would make an appearance just so I could taste a bit of the sweetness.
Just a sliver, just a drop of the precious difference.
I wish, wish ,wish.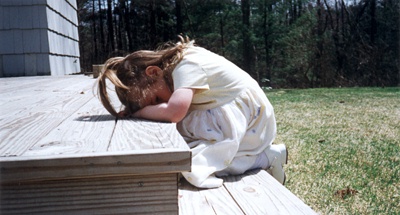 © Katherine B., Hingham, MA