The Heart's Oppression
April 10, 2009
Look over here!
Look over there!
Can you find it anywhere?
I see it. I see glimpses.
It's crying, hurting because of
The oppression,
Held by a never ending rope
With the knot getting tighter and tighter.
The sincere heart begging for this to stop
Still battling the uncherished mind,
Having been attended to only when needed.
Why? Still have hope
Yet you do nothing?
Speak up and talk.
Try to stop this.
Let the rope holding you back disappear!
If you don't
Your mind will be tangled as well
Remember,
Someone else will agree with
What you have to say somewhere
So break away from the hearts oppression.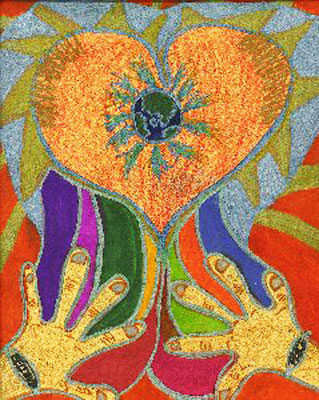 © Amanda P., Clermont, FL