Just Listen
April 10, 2009
"Look back,
Remember,
Relive and recall.
Feel the pain, let it go."
A voice beacons and calls.
Soft, taunting word,
Impossible to fulfill.
In the back of your mind,
From the depths of your heart,
The voice picks up
And you start to drown.
Ignore it and run,
Run far from the voice,
The one that calls you back
Just so you can forget.
Close your ears to that strange voice,
The one you can't recall.
Just run,
Farther and father,
Deeper and deeper,
Into whom you aren't,
Towards whom you pretend to be,
And from whom you try to forget.
Running faster.
Pushing harder.
As the voice calls you back,
Just listen.
Slow down and hear the voice.
Turn around and realize
The voice is not mocking.
Turn around and realize,
The voice you hear,
The one you can't escape,
Is your own.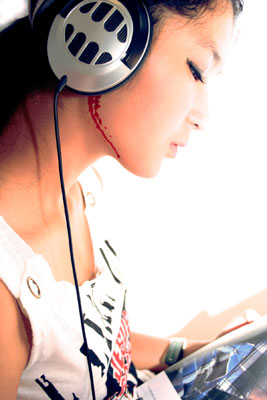 © Jiani L., Toronto, ON, Canada