I Am
April 10, 2009
I am a rose among the thorns,
Living among chaos and pain.
I am a white shirt in a Goth's closet,
I stick out no matter where I am.
I act like I don't care what you think,
But I do.
My ancestors greeting the ship when it hit the rock,
They also were the pilgrims on the ship.
My colors are these three:
Black, like the unknown darkness.
Blue, like the sky in which the eagle freely flies.
Red, because I am aggressive like my father.
Don't tell me I can't do something,
I'll turn around and do it ten times better.
My spirit is like an eagle with clipped wings,
So bold and beautiful, wishing for the freedom to fly,
But shackled to the land, unable to be.
My personality is that of a running horse,
Wild and reckless.
I am unpredictable like the sea,
Calm one moment, hurricane the next.
I dream of being great, of impressing my friends.
I dream of being me.
I am a dreamer.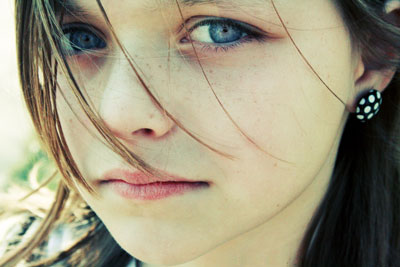 © Felicia R., Arlington Heights, IL