Memory
April 9, 2009
remember
Clear as the inky velvet of the night sky
Strewn with so many diamonds
And a pearl of opalescent hue,
The night you came for me.

I remember
Faint as the cool whispering of the wind
Through the soft new leaves unfurling
And the pale glowing grass carpet,
You gently call my name.

I remember
Like the warmth of the new born spring,
The breath of the dusky breeze
And the moonbeams' tender embrace,
Your touch against my face.

I remember
Strong as the tide that pulls the shore,
The sun's pulse against the burning sand
And the flame against my skin,
Your lips upon my own.

I remember
Deep as the azure heart of the ocean,
The dark void of heaven above
Which draws the spirit in,
Your love which I desired.

I remember
Sharper than stems of the fullest rose blooms,
The fragrance of their sweet breath
And their deeply blushing faces,
Your beauty in my eyes.

I remember
With the yearning of a sailor for the sea,
The cage-ed bird with the clipp-ed wing,
And a sorrowful song at heart,
When our time came to end.

I remember
Feeling lost, feeling lonely, feeling despair;
Wanting to hold you near
And never let you go;
The aching of my heart.

I remember
Now, the sweet moments that we shared
Were too short lived
And oh so bittersweet;
A lasting memory.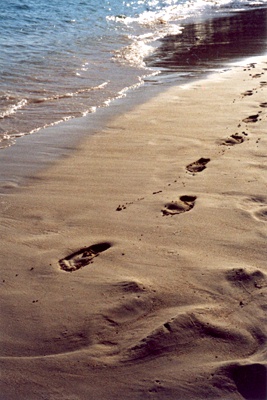 © Ashley B., Potomac, MD