Love
April 8, 2009
The music begins to fade.
My mellow heart sprints.
The sunset shatters into angry clouds.
But wait, a hint of light.
Or is it just in my mind?
Through my tears I see a fog of hope.
Yet it seems miles away.
The blury mist drifts upward.
Maybe I can be loved again.
I pray for someone to care.
Fear of another brokenheart trimbles my body.
The thought of doing it all over again.
My body lurches when i remember the pain.
My empty heart shifts, thinking I'll never be special.
Then there it was, a pathway.
Should I take the trail or tough if out?
There it was...the twinkle of happiness.
The full water bottle at the end of my race.
Will love find or abandon me?
Will it leave me in the cold?
The warmth of a thousand candles...love.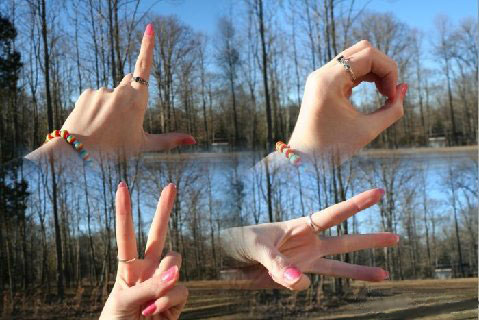 © Kayla D., Croydon, IN