My Own Prison
April 7, 2009
A big room.
With four white walls.
And an ugly blue carpet.
And bars over the window.
Trapping me in my own nightmare.
This is not my home.
Tears stain the carpet where they fall.
And the cheeks they roll down.
She thinks I can't hear.
I don't know.
But I see.
The broken person,
Who used to do the fixing.
My silent tears run down my face.
While I listen,
To the quiet sobs,
That escape her chest.
I try to sleep.
But these damn tears get in the way.
There's no one to swoop in and fix this one.
There's no miracle.
There's nothing.
This isn't a movie.
There is no happy ending.
There's only reality.
My Reality.
Finally, she crys herself to sleep.
And I succumb shorty after.
And when I wake up.
It's all smiles.
She puts on a great show.
She looks so together.
But when the curtain closes,
She breaks.
I wish I could run down the road.
Screaming for help.
Just to see if anyone would listen.
Because she's screaming.
On the inside.
I can almost hear it.
Am I the only one?
Because at the end of the day,
We go back,
To the big room,
With white walls,
And an ugly blue carpet.
This is not home.
This is my prison.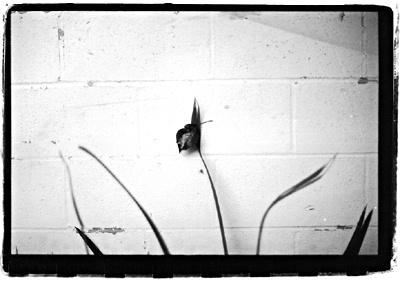 © Rebecca W., W. Hollywood, CA