Nova Nation
April 16, 2018
1939; Oregon defeated Ohio State by a score of 46-33 in the first March Madness NCAA men's basketball National Championship game, according to History. Ever since, college basketball has been one of the most watched and enjoyed sports by people of all ages across the country. Whether a person watches for fun or bets money on their "perfect" bracket, March Madness is an incredible experience that no American should ever want to miss. Villanova's men's basketball team has been on fire ever since their first 1920-1921 season. Since the beginning of the 2018 tournament, I had faith that they would come out on top.

As March Madness 2018 came to an end, Villanova crushed Michigan with a dominating score of 79-62 on April 2nd at the Alamodome in San Antonio, Texas, winning their second National Championship in the span of three years. A score difference of double digits in a national championship is rare, and a difference by seventeen points is remarkable. According to sports network, ESPN, the Villanova Wildcats are only the fourth team in the modern era to win every NCAA tournament game by double digits. They defeated two number three seeds and a number one seed on their road to the championship, clearly earning their title and proving that their own number one seed ranking was accurate.

What makes Villanova so talented? Simply, the answer is redshirt sophomore Donte DiVincenzo. Number ten on the court and sixth man coming off the bench, he helped lead Villanova to victory by leaving everything he had on the court in San Antonio. DiVincenzo scored thirty-one points and earned himself the "most outstanding player" title of the Final Four. Similarly, junior guard, Jalen Brunson, was awarded AP Men's Player of the Year, and the Oscar Robertson Trophy as he proved to be the nation's top player in the guard position.

Although an outstanding performance by both, DiVincenzo and Brunson were not the only players to surpass expectations in the tournament and full season. Every Wildcat is full of talent and dedication, and each one of them certainly proved themselves down in Texas. The team is the perfect mix of well-rounded individuals who always put their team in front of themselves. Whether it be a freshman or a senior, each and every player plays as if it is their last game and always showing one hundred percent effort. Not only do the players do an outstanding job on the court, Jay Wright is a phenomenal coach for the team. He has coached the team to win both the 2016 and 2018 National Championships, along with many other regular season championships and tournament appearances. The combination of the players and Coach Wright, along with the entire fanbase, makes the Villanova Wildcats the perfect team to watch.

Watching every Villanova game this season is something I enjoyed greatly, but just watching the team play on television was not all. Traveling to Atlantis, Bahamas just to see the Wildcats win the Battle of Atlantis is something I will never forget. Attending the Villanova Thanksgiving dinner or the Thanksgiving day mass in my Atlantis hotel was also very memorable. Driving near and far to stadiums is something I would choose over anything else in a heartbeat. Watching my younger brother play basketball at the Prudential Center and watching Villanova play on the same court after was quite the experience. Rooting for your favorite team, many claim, is the best part. Seeing them compete against some of the best college basketball teams in the nation is so much fun. I would have to agree… rooting for Villanova with my entire family is something I'll always remember. I love to watch the games whether they are live or on television. My family and I have the most faith that the Wildcats will return to next year's March Madness as an even greater threat than they were in 2018, and we cannot wait to watch their path to another victory.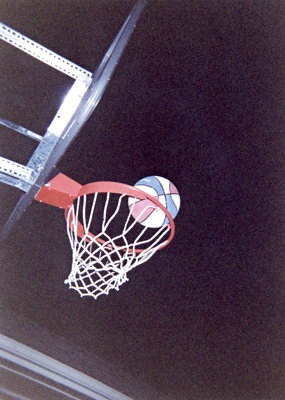 © Laura P., Highland Village, TX