Zach Is the Future
January 31, 2018
Everyone knows Zach Lavine for his amazing performance in the 2015 and 2016 slam dunk contest, but thats all they really know the kid for. This 6'5 shooting however has a lot more to his game then just is incredible jumping ability. This guy also as well bhas speed, vision, solid ball handling skills, and deadeye jumpshot that extends from mid-range, all the way out to 5 feet behind the 3 point line. He has skill, he has athletism, he now even has the opportunity and platform to shine. All this young man needs is the killer mindset.
Zach Lavine is only 22 years old and is already one the most athletic players in the NBA. He has the highest vertical in the league as of right now with a 46 inch vertical. He has the exact same vertical as Michael Jordan. Quite a sign isn't it. He is also ranked the 4th fastest player in the NBA behind Russell Westbrook, John Wall, and Ish Smith. What makes this so impressive is the fact that these are all 6'3 players. He is 6'5 which gives him lengthed added on to that athletism which could give him the advantage defensively and offensively.
Zach Lavine is also a very elite jump shooter. He shoots from mid ranger at 44%, and from the 3 at 40%. Zach Lavine is also a great finisher around the rim, the way that he drives around opponents and uses his outrageous leaping ability to rise over defenders and finish around the rim is not only consistant, but just plain impressive. ESpecially for a kid who has only been in the league for only 3 years.
Zach Lavine could easily become one of the most dominant and impressive players that the NBA has ever seen. The moment he develope that mindset of not only do i want to win, but i have to win , you know like Michael Jordan and Kobe had. Once he unlocks that side of his game, i can easily see him being a highly feared player. Just give him 4-6 years.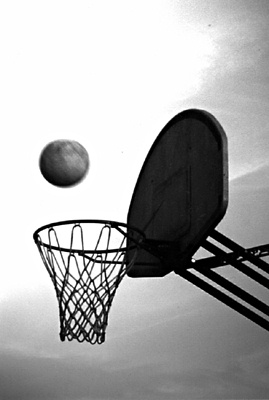 © Cassie H., Carmi, IL