Preventing Injuries
January 21, 2018
From 1997 to 2007, gym class injures increased 150%. Imagine your sports season cut short due to an injury playing a game in gym class. It may be hard to imagine, but over 30% of athletes suffer from overuse injuries yearly. Student athletes on average participate in 12 or more hours of exercise weekly, and at least 2 hours per day. It is suggested that teenagers get 60 minutes of exercise daily, and student athletes exceed that number even without gym class. Because student athletes have a full physical schedule, gym classes should be geared towards preventing injuries, strength and conditioning and learning human anatomy, instead of playing games.
Physical education could be more beneficial to students if brief modifications were made. Students who are involved with sports teams go to school, then to a practice or a game and once they return home,it is often at least seven o'clock. The schedules are difficult to keep up with and grades can drop. Gym class would be more helpful if it switched daily with a focus on educating students on the prevention of injuries and a free period for extra help. If students are not learning how to prevent these injuries, the numbers will keep increasing. Studies show that more and more students are showing up to the hospital with concussions, fractures, breaks and tears than ever before from games in gym class alone. Researchers found that 70% of those injuries were caused from running, basketball, football, volleyball, soccer and gymnastics. I do not think gym class should be stopped, I believe that it should be modified to protect all students from injuries.

Education is the key to injury prevention, strength and conditioning should be worked into the education plan. This could be something as simple as a stretch done while warming up for class, before students participate in games. Quick exercises to build the strength in your knees, and ankles can be very helpful. Anterior cruciate ligament (ACL) injuries among high school students have increased 11% in the past years. An ACL injury requires surgery and includes a lengthy recovery. ACL injuries and knee injuries make up for 31.1% of injuries, followed by any type of ankle injury (16%). Closely following ankle injuries at 15.1% are any type of head, back, or shoulder injuries. Any exercise such as a light jog, or a lunge that can help reduce some of the long term injuries listed above should be incorporated into P.E. These things do not stop injuries they simply lower the chances. If an injury does occur, according to Dr. Laura Miele Pascoe, a former physical education teacher "creating an emergency action plan in advance is critical to the outcome.". Waiting too long may determine whether the student's sport season will be over or not.

In order to truly prevent an injury you need to know how to protect yourself. Most people find out about an injury after it's already happened. Some classes should be dedicated to learning human anatomy (especially about common injuries). Student athletes could then take that knowledge to the field, court, or rink and have it in the back of their head when warming up and playing. Learning about your personal pain tolerance and risk all factor into a safer sports season. If an injury is not detected by someone soon enough it can cause long term issues, especially head injuries. A head injury occurs every 7 seconds. Studies show that even one head injury increases risk for another one by three times. A sign of concussion can include loss of consciousness, headache, vomiting and much more. If a head injury is not detected early enough it can cause long term brain damage, depression and even memory loss. An undetected injury to a tendon or bone can also affect other parts of the body making it harder to recover. If students had the chance to learn about injury prevention, they would reduce their own risk of setbacks in the future.

Though gym class is a good chance for students to socialize and exercise, it should not be required for athletes. There is no way to prevent injuries but modified classes could reduce the chances. Student athletes have tough schedules and could use the gym period for extra help, strength and conditioning, and learning how to prevent injuries. Physical education classes worldwide need to be modified to protect students. Athletes can help others increase awareness and help reduce injuries.

Bibliography:
"Brain Trauma, Concussion, and Coma - Brainline.org." 19 Jun. 2009. Accessed 15 Oct. 2017.
"Gym Class Injuries Are Climbing | Medpage Today." 3 Aug. 2009. Accessed 15 Oct. 2017.
"Gym class injuries increase 150 percent in past decade - NY Daily News." 4 Aug. 2009, Accessed 15 Oct. 2017.
"Almost 30 percent of student-athletes suffer overuse injuries, new ...." 18 Apr. 2012, Accessed 15 Oct. 2017.
"Why do student athletes have to take gym class? - Daily American." 30 Sep. 2017. Accessed 15 Oct. 2017.
"Gym Class Injuries – Expert Article on Physical Education & Student ...." 8 Feb. 2017. Accessed 16 Oct. 2017.
"Dodgeball." Collegian, collegian.tccd.edu/?p=24638.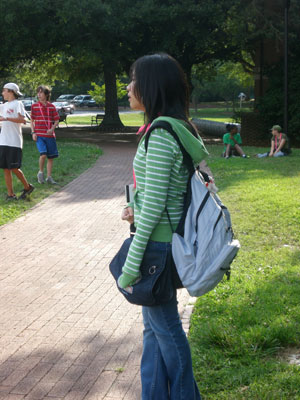 © Lucienne B., Parkland, FL