Polarizing Protests Reveal Boiling Divisions
November 14, 2017
Sports typically bring people together, transcending lines of division, and uniting people over a common love for a game. Recognizing their boundless sphere of influence, athletes historically have attempted to propel change. Recently, such attempts have stimulated the opposite effect. National Anthem protests, initiated by quarterback Colin Kaepernick in an attempt to draw attention to the unjust police treatment of African Americans, have instead served to magnify these lines of division. Attention has wavered from issues of social justice, overshadowed by a raging debate over form of protest. Issues of free speech and respect have clouded Kaepernick's core message. Ironically, the backlash from Kaepernick's movement has served to validate his motive.

The deaths of Michael Brown and Eric Garner in 2014 ignited a response from athletes to police misconduct towards African Americans. NBA players wore shirts that read "I can't breathe"—Garner's final words—during pregame warmups. The 2016 ESPY awards saw NBA player union heads, such as LeBron James and Chris Paul, plead for greater social activism in sports, citing a plethora of historical examples to argue that athletes share not only an opportunity, but an obligation, to exercise their platform for social change. Kaepernick claims he initially knelt purely for purposes of his own morale—simply because he, personally, refused to "stand up to show pride in a flag for a country that oppresses black people and people of color." Those who have followed suit, however, have done so in an open plea for change. As Paul urged, they have succeeded in seizing the national spotlight. Initiating social progress, however, has proved far more difficult.

Division amongst fans has manifested itself in a continued dispute over respect, that has ironically overshadowed the protests' aim. Even the NFL's attempt to show solidarity in the week following President Trump's controversial comments was met with severe backlash. The right to demonstrate inherently implies the right to peacefully disrespect. While this does not serve to invalidate calls for players to stand, it does suggest that ordering athletes to stop "disrespecting" the anthem by kneeling is akin to shutting down any form of protest. In fact, historically, most significant social protests involve some level of "disrespecting" a certain system. Thus breaking a patriotic tradition remains a perfectly legitimate, peaceful method of demonstration. Our country's inability to move past the form of protest and address the protests' call for social progress speaks to a deeper polarization.

Furthermore, within the sports world, player protests have revealed a dangerous divide between players and ownership. League officials and ownership, when forced to make a choice between players' voice and business, consistently seem to choose the latter. It is becoming increasingly difficult to argue that Kaepernick's unemployment speaks to anything but this. At this point in the NFL season, with quarterback injuries piling up at historic rates, justifying that a dynamic, dual threat quarterback with substantial playoff experience and a super bowl appearance, does not remain among the league's top 64 quarterbacks is a near impossible task.

Recent comments by ownership have sent locker rooms into chaos. Cowboys owner Jerry Jones, explicitly choosing business over players, remarked, "Too many of the fans of the Dallas Cowboys perceive this as disrespect for the flag. And so I don't want [the players] doing it." He proceeded to declare that anyone who opted to kneel during the Anthem would be held "inactive." Players within the Dallas locker room predictably have grown frustrated, forced to stand for the sake of their profession. Most alarmingly revealing, however, was Texans Owner Robert McNair's comment on the protests. McNair asserted, "We can't have inmates running the prison." This analogy speaks volumes about the current relationship between ownership and players that National Anthem Protests have brought to the surface. Do owners truly view players as "inmates" whose sole purpose is to silently carry out their work? Bearing in mind players are protesting the injustice killing of African Americans, ownership and league reaction stands even more distressing.

Now that deep-seated divisions have been brought to the forefront, the NFL and entire sports community arrives at a critical juncture: Can they overlook divides and aim to truly progress socially? Unless we see a severe shift in public mentality, for the near future, it appears unlikely.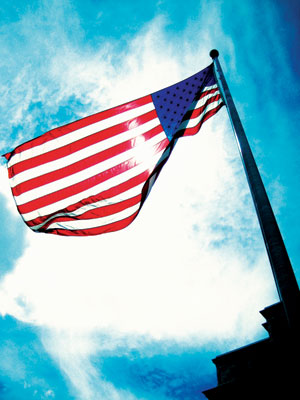 © Seita O., Palatine, IL