Dear Dr. Naismith
October 11, 2017
Dear Dr. Naismith,

I'd like to start by thanking you for your creation of the game of basketball. Today, concrete basketball courts are a staple in almost every neighborhood across the entire world. Speaking of basketball courts nowadays, there are so many changes in the game that you've not gotten to see on account of your death.
One change that I find very interesting is attendance in the average basketball arena for present day professional leagues. Believe it or not, 10's of thousands of ecstatic fans show up to cheer on their team each and every game! I'm sure you didn't expect your game to turn into that. Another thing that has changed is the importance of money in the game today. There's someone in the league right now that is paid 30 million dollars per year! This guy isn't even that good. I'm sure that amount of money is unheard of back in your days.
Thanks again for your creation of such a wonderful, entertaining, and universal game that has brought people of all walks of life together many many times.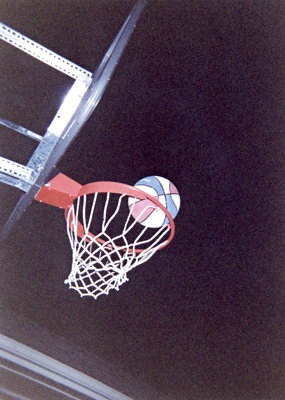 © Laura P., Highland Village, TX