My View on the Current NBA
July 1, 2017
I'm going to preface this writing by saying I'm biased on this subject- I'm a sore Cleveland Cavaliers fan, still moping over the 2017 NBA Finals loss.

But I see lots of people talking about how the Golden State Warriors have "ruined" the NBA because of their remarkable superteam- the superstar quartet of Stephen Curry, Klay Thompson, Kevin Durant, and Draymond Green.

And I feel like I'm permitted to share my opinion on this topic.

The Warriors have messed the NBA up, but they did it in a fair manner.
They've not broken any rules, they've not offended the NBPA, they've done this fairly.

And no matter how angry the Warriors make me, I have to admit that.

One good thing about the whole Warriors shabang is the other teams are becoming more interesting. Just this past week, Chris Paul has been traded to the Houston Rockets, Jimmy Butler was traded to the Minnesota Timberwolves, and Paul George was shipped off to the Oklahoma City Thunder. And don't forget about the rumors- Paul Millsap to Minnesota, Carmelo Anthony to Cleveland, Gordon Hayward to Boston, et cetera.

And while it's absurd that these already established teams have to gut their core to get a superstar just for a small chance of toppling the Warriors, it does certainly make the NBA more amusing. I must say, I'd never thought of Butler playing in Canadian America, or Dwight "The Shoulders" Howard making his way to Charlotte.

Isn't it fun?

Well, if I weren't a Cleveland fan, I'd certainly say yes. But as a Cleveland fan, I'm still salty over the Finals and am pessimistic about our chances at a championship. Yet, despite this pessimism, the Cavaliers still have the best chance at beating Golden State.

So, the NBA has certainly gotten more interesting because of the Warriors and Cavaliers. Especially the Warriors and Cavaliers.

I need to point out the Warriors/Cavs rivalry. Because this is the most legendary rivalry that most current NBA fans have witnessed.

It is the first time that the Finals have been occupied by the same teams three years in a row. There has been trash talk, slandering parties, social media shade and everything a fan could ever want. 

However, other fans complain of lack of parity because of these two teams being blatantly above the rest. There have been suggestions that the NBA should abolish geographic conferences and simply make it top one through sixteen teams in the NBA playoffs.

And my answer to this is simple- there is more parity in the league now than there has ever been. Remember the 1960s Boston Celtics? Or the 1990s Chicago Bulls? Now, at least in the Western Conference, it's not always cut in stone. Yeah, Golden State is better than everyone else, but San Antonio and Houston are still pretty interesting teams. And yeah, LeBron James has made the Finals 7 years in a row, but Boston and Chicago still have interesting matchups!

What I'm trying to say is the NBA isn't as messed up as fans suggest it is. There is still sanity in the craziness of the Warriors era if you look hard enough.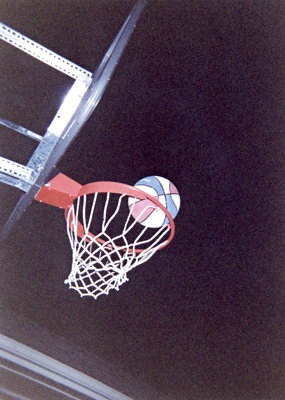 © Laura P., Highland Village, TX