This I Believe
March 10, 2017
When I come home from school I will eat something then I head right downstairs to play video games. If I had a bad day at school that day, video games will make me forget about everything bad that had happened that day. It doesn't really matter what I play, just any game helps. I believe that video games really do help you relax after a long day at the office or school.
Last week we had a lot of tests at school and when I got home I would never have time to come home and play some video games. That whole week I was mad at everyone and was not nice to anyone. I was grumpy the whole week and I didn't do so well on my test and so that didn't make me feel any better. The next week I didn't have to do any test and I finally got time to play video games and that whole week I was in a totally better mood that whole week.
Video games are like a decompresser. They make me feel a lot better. I am able to focus a lot better at school and just overall. Associate Professor Dr. Christopher J. Ferguson showed that both men and women who play violent video games long-term seem to be able to adopt mental skills to handle stress, become less depressed and get less hostile during stressful tasks.
I figured that video games would do this when I was about 10. I figured this out because I thought, if the brain was tired and you were to just sit/lay there and play mindless games or watch mindless television and when you're watching mindless tv or playing mindless video games your brain won't have to use any "thinking juice" it just shuts off and relaxes. This has impacted my life a lot because i'm not having to worry about everything all the time.
I hope you can try this when you're tired our super stressed out because I believe that when you play video games you "relax to the max" and you are able to be on your own time or you can play it with friends. You can play with your family and you can play with simply your self. This essay is straight from what i've learned and what I believe and I hope you can learn from it too.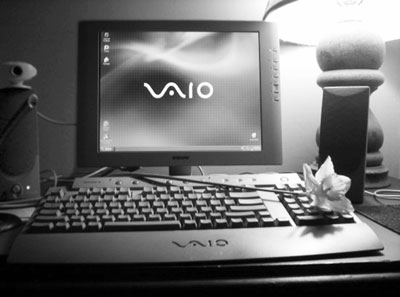 © Audrey W., Oneonta, AL