The Heisman Trophy: Character or Capability?
MAG
December 16, 2013
The Heisman Trophy is the epitome of all sports accolades. Every football fan dreams of hoisting this 25-pound bronze trophy overhead at the end of a record-setting season. The Trophy is awarded each year to an outstanding player in college football who combines excellence with integrity both on and off the field. However, in recent years, Heisman voters seem to have forgotten the "good character off the field" aspect. Giving this honor to a player who lacks real character puts a stain not only on the Heisman Trophy, but on college football as a whole.
College football has seen many outstanding athletes win the Heisman Trophy. However, in 2010, Auburn University quarterback Cam Newton hoisted the trophy above his head as he led the Tigers to a national championship. While few would question his athletic qualifications, many wondered about his character. That season had been filled with controversy over a "pay for play" scandal which alleged that Newton's father solicited a significant amount of money from Mississippi State University in return for his son transferring to the school – a direct violation of NCAA rules. The NCAA investigation was still ongoing during the Heisman voting, and, despite being the center of a nationwide controversy over whether he should have been playing for half the season, Newton won the Trophy by a landslide.
Florida State redshirt freshman quarterback Jameis Winston has been stunning on the field recently. Unfortunately, the nation has also been stunned by off-the-field allegations about his behavior. Halfway through the 2013-14 season, the media discovered that Winston had previously been charged with sexual assault, a charge that was put on hold due to Tallahassee investigators convincing the victim that her life "would be made miserable" because Tallahassee is "a big football town." Evidence was hard to come by due to an apparent cover-up by the Tallahassee Police Department, making the chance of conviction slim, and Winston won the Trophy by a landslide (despite 13 percent of the voters leaving him off the ballot entirely). Honoring him with an award of this level drags down the prestige of the Heisman Trophy, but it seems that the past year has given the Heisman voters more to think about: Winston was conspicuously left off the nominee list this year, despite another stellar football season.
The Heisman Trophy must continue to reward both athletic excellence and outstanding character, and not simply be given to the best college player in the country. Public perception of the players affects the league as a whole. The Heisman voters need to remember that this trophy is about character, not just capability.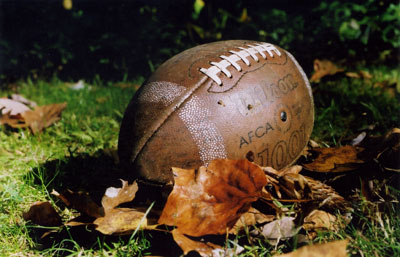 © Michael L., Bethesda, MD