Sometimes You Win, Sometimes You Lose
November 21, 2013
I hate losing with a passion. It's like Monday's or rain on my birthday. It's the worse feeling ever. But I finally realized my ninth grade year that I can't always be the champion of the game and that losing doesn't mean I should quit trying.

As a Lady Wolverine softball team member, I know how it feels to be the number one team in the region, and making it to one of the biggest games of a high school career, the State Tournament.

You walk in and smell the fresh cut grass and look at the spotless softball fields as your opponents are giving you the "I'm going to beat you" glare, knowing you will play them later on.

You see the college coaches dispersed throughout the park looking for their next recruit. Your nerves start to build as they eye you walking in.

Your head is held high because Union Grove is written across your jersey. You know everyone is intimidated because you are number one in the region and have beaten everyone there at least once before. And hey, we had one of the best pitchers to grace the halls of Union Grove.

I felt as if everyone was just going to give up, right there, at the sight of us and just leave for home, giving us the trophy.

The sad thing is it isn't always like that. It was a tiny fantasy, a thought racing through my head. It was finally time to show up and show out, and to put forth what we have been working months to accomplish, getting that state ring.

As the team rambled down to Columbus on the bus, jamming to music, celebrating our accomplishments together, and poking fun of other teams, I came to realize that this is one of the last times I would ever play with the seniors on this year's team. It made the moments riding down there special as time was dwindling down and coming to an end.


The team played that Thursday, and lost our second game, and after looking at the saddened faces that night after losing to Northgate, the girls each knew that if we lost one more time, we were done for good. It was a do or die situation. The consequences were obvious.


Friday rolled around, and I continuously made the mistake of looking forward to that championship game when the team hadn't even made it there. I was fantasizing the look on Ola's faces when we played them in the last game... yet neither of us had made it there.

Our first game, soon to be the last, came quickly that afternoon. We had beaten them before, and we all knew we could easily do it again with the right amount of teamwork and motivation. Could we pull it off?

We struggled in the beginning of that game. No one was hitting the ball. No one seemed to be pumped. No one wanted to win. Why did we choose now to sit down and let this team walk all over us? Questions kept circulating through my head, faster and faster.

It was 3-1, Northwest Whitefield, last inning. Katie Spinks on first and my turn to bat. Strike one. Ball. Strike two. Ball. Strike three...

I turned to walk into the dugout and instantly saw faces of disappointment, of shame, of sadness. I immediately started crying.

The next few moments of what was soon to be the last game seemed to fly by. Close plays were being called here and there, the chance of winning seemed somewhat possible, and the crying had seized. But it began again when the final out was called, and our chances of being state champions dissipated into the air like smoke.

We wished the other team luck as our wet, tear stained faces sulked over to the outfield for the final post-game talk of the year. Concentrating seemed near impossible for me as I wondered what I could have done better. Would we have won if I hadn't struck out? Was it my fault?

As Coach Pipkin concluded, I looked at the upperclassmen feeling as if I had let them down. I knew they had been looking forward to these days all year, and they were over. Too ashamed to look anyone in the face, the tears continued as I cowered away.


At the end of the day, the coaches helped me realize that my team has three more years to win the State Tournament and that I should keep my head up and shake it all off.

As I headed home that night, my best friend told me something I will always remembered when things don't always go my way, "That's just what happens when you win so much; you don't know how it feels to lose, which isn't a bad thing, but failure makes you stronger. You're so much stronger now..."

She happened to be right. The team became so much stronger. So strong that the next year... we won. We won it all. And we got that state ring.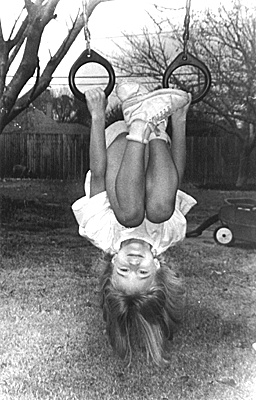 © Nikki W., Highland Village, TX