My Role Model
September 18, 2013
Ever since I was a very small I really loved cars. And since I loved cars I was a very big rally fan. Rallying was the best among the motorsports category. And the driver Colin Mcrae was the best and the greatest. The son of five-time British Rally Champion Jimmy Mcrae and brother of rally driver Alistar Mcrae, Colin is a member of a hardcore rally family.

Colin Mcrae won the WRC (World Rally Championships) 3 times in a row and was the youngest and the first British driver to win the WRC, and his record still holds. The WRC champion is the greatest title for a rally driver.

Rallying is a very hard and extreme sport. Every single sense in your body has to be heightened, you'll need to do multiple complicated movements in a split second. And Colin made them look easy. Even tho he was a legend sadly he died in a helicopter accident while he was piloting it near his house. Along with him his son and two family friends also passed away. It was an unbelievable tragedy and the whole motor world sobbed for him.

My true life time goal was to become a rally driver. Colin inspired me to become one. Sadly my eye sight sored and my left ear became deaf. I was very upset when it hit me. That I can't fulfill my dream that I sacrificed my studies for. But my first car will be a rally car. And I'll always remember Colin every time I drive it.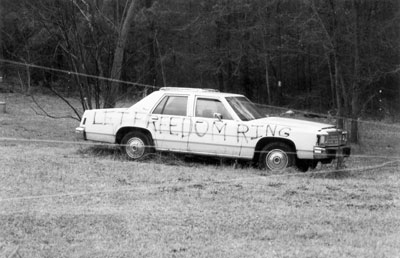 © Shanon G., Elgin, SC