Running: One hill of a sport
September 17, 2013
Most people would gag at the thought of running the mile in PE, but running is actually a wonderful sport. Not only is it considered one of the best ways to get into shape, but it is also a great way to build discipline. My purpose for writing about running is because I have a lot of background knowledge from running cross country and track. I hope to get this message out to any interested runners and people who would like to get into shape. I promise running isn't as bad as everyone thinks and I would like to tell you why.

Many of my team mates and I don't just run because we want to be the next Olympic gold medalist in the 1600m dash (even though that would be pretty awesome) but we do it because it is a major stress reliever. After a long stressful day at school, it feels great to just get away from all that for an hour or so daily and be able to clear your mind. Running takes all of that stress off of my shoulders as I just look at the dirt road ahead of me and just forget all my troubles. Maybe one day you're family is just driving you crazy or putting too much pressure on you, take my advice and go for a run. Trust me you will feel so much more relieved and less stressed.

Another reason you should become interested in running is because to me, running is the best way to test your discipline skills. Just imagine; during a race you're coming in on the last home stretch, there is one guy in front of you, it's up to you. Are you going to let him beat you? It takes discipline to answer that question with a no. Cross country can be one hill of a sport. In cross country you're up against some major hills. And I'm not going to lie, they're pretty tough, but it's all about self discipline when it comes to hills. You need to push yourself up those hills and use self-discipline to train yourself for them because; it only gets harder before it gets easier. So you decide, pain from discipline? Or pain from regret?

Overall running takes strategy, mental and physical ability, and discipline. You can choose to run for many different reasons. Running in my opinion is by far the best way to get into shape. You can also run to relieve stress or run to compete. There are so many local races that you can enter. You can either run in them to race against others or run in them just for fun with your friends. You can also run for good causes. Check online for any local races for charities. Yes, running is a challenge but running feels great and relieves all of your stress. I suggest that you give it a chance because it will make you a stronger person mentally and physically.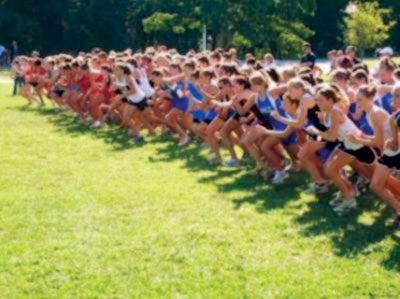 © Ashley R., Charlotte, NC