Charge/Blocking Foul
April 22, 2013
Blocking/Charge Foul



Have you ever wondered what basketball would be like if they took out the charge and blocking foul? If these things happened the game would be so much different. In 2012, the Miami Heat who won the 2012 NBA finals was the number one team in taking charges which is good for the team that takes the charges but it's bad for the rest of the teams. If they took the rule away it would make a difference in who not only would win some games but how players would play.

They need to take this rule out because it causes less fast breaks, dunks and players to foul out. Also another reason it needs to be changed is it's hard for the referee to decide whether it is a charge or blocking foul. Whenever the referee makes a bad call in a close game it can change the outcome of who could win. It slows the game down because players don't want to draw fouls and turnover the ball. It also cause injuries from players being ran over and falling on top of one another which the only reason it's happening is because of players trying to draw charges and if the rule was taken out there wouldn't be any players trying to draw charges causing less collisions.

The way they should handle it is just take the rule completely out, if you're standing in the way and you get ran over there is no call they just continue playing. Now if a player intentionally runs over another player trying to cause injury or to just knock them out of the way it should be a flagrant foul. If the rule was taken out completely with no replacement I think it would be bad for the fact players would start knocking each other over intentionally which can cause fighting more injuries and it just wouldn't be good.

If they took the charge and blocking foul out it would cause less stress on the referees because they have to make the decision on whether the defensive player's feet were set or not, it would stop so many pauses in the middle of the game and also make a more exciting game of basketball. I see players use the charge as a cheat because if they are not good enough to stop a player from getting to the basket then they will just set their feet in front of them and receive a charge call if the offensive player knocks them down. Basketball would just be better all around if the charge and blocking call would just be removed from the rule book.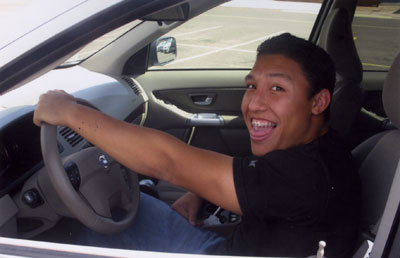 © John H., Phoenix, AZ