Football Zooms Past Mukwonago
November 26, 2012
The boy's football team played the Mukwonago Indians on October 12th for their homecoming game. The final score of the game was 40-6 with the Warhawks dominating the Indians. This advanced the Warhawks to a record of 9-0 and they obtained the number 1 seed for the playoffs.

The Warhawks run a spread based offense. This is includes four wide receivers, instead of two and one running back. This offense consists of pass plays with a couple runs plays to throw off the opposing defense. This helped the Warhawks to a great win.

The Warhawks will play Milwaukee Vincent as their first playoff game on October 19, 2012. As the team is ranked the one seed and Vincent is ranked the eight seed it is most probable that the Warhawks will get the win.

Senior Brady, the team's quarterback had a great game. Although he didn't throw a touchdown pass he did end up rushing for 3 touchdowns. This is a great performance led by Kelliher to help obtain an 8-0 conference record.

Brady says, "It was a good overall team win. The offense put up some great numbers as well as the defense stopping them from scoring."

"The tone was set by the defense. They got a quick turnover for us where they had to punt. Rick Finco then returned the punt for a 52-yard touchdown. That got us really jacked and from then on we played very well.

"I feel this win affected us very well heading into the playoffs. We blew them out and we have that great momentum heading into the playoffs next week against Milwaukee Vincent."

The Mukwonago Indians had more pressure to beat the Warhawks than the Warhawks had to lose to them. The team was on their home turf, it was their homecoming game, and they were undefeated. But Indians really had no chance at beating the Warhawks because they lost to Waukesha West who the Warhawks destroyed with a score of 52-7.

This team the best team I have seen play since they won state back in 2007. With a great group of seniors, and juniors, and a great coaching staff, I wouldn't be surprised to see this team make it all the way to Camp Randall and hold up that gold ball for everyone to see.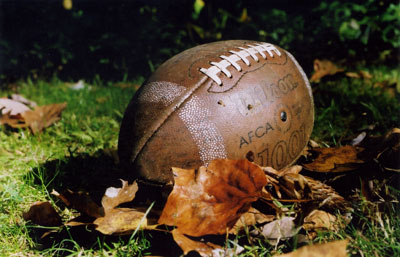 © Michael L., Bethesda, MD