Peace Should Be Promoted
November 19, 2012
Over the past few days, Ajax faced Manchester City for the groups qualifying phase of the UEFA Champions League (UCL). The world of soccer (football in England) knows that English "tough" fans have a very deep passion towards their respective team. This passion led the English go all the way to Netherlands to watch their team (Man City) face Ajax in the most prestigious European competition. Ajax won 3 to 1 and Man City's fans fury was unleashed, causing a fistfight in which 25 people were arrested. Why would the fans care about a bad result if there are many? Is Man City eliminated? If not, why fight because of it? Would you fight in this situation?

In my personal experience, I have witnessed fights in the stadium; it is really unpleasant for a fight to occur when you only want to enjoy the match peacefully. In the local stadiums, fear dominates most of the matches; it makes you feel trapped. Have you ever felt trapped before? Most fights start over the score of the match or rivalries between the two teams. In my experience of the fight I was present in, made me feel trapped and I wanted it to stop and not further develop. It is really disappointing that people fight over these aspects, knowing that they are essential for soccer. I mean that without teams and fans, soccer wouldn't exist; so it's not worth it for fighting. In my opinion, I believe that there should be a kind of anti-violence police present in the stadium for panic not to be an issue.
Soccer managers and players promote peace in the stadium because in one way or another, it may affect them. There is also some advertising that promotes peace in worldwide soccer by using Ethos. Michel Platini, current president of the Union of European Football Associations (UEFA) stated that football (soccer) promotes peace. I will like the people to notice this and actually promote peace to further enjoy this beautiful sport. Many families choose not to go to the stadium because it is insecure, they might get robbed, or be present in a fight. This should change because soccer is a sport for the whole family to enjoy, no matter how old. For most people, it is less enjoyable when fights occur and since this is the issue here, they choose not to go to the stadium and support their team. It is really sad that soccer starts to loose interest or popularity since it is a really awesome sport and it is popular worldwide. We would want that fear eliminated to get more assistance at the local stadiums and minimize the number of fights the maximum possible; even though there will always be fights, it is inevitable.

This issue of peace in the stadium is not only present here in Colombia, but also in many parts of the world. I want to promote this idea also by forming peaceful values inside of the family, which will be used for the future.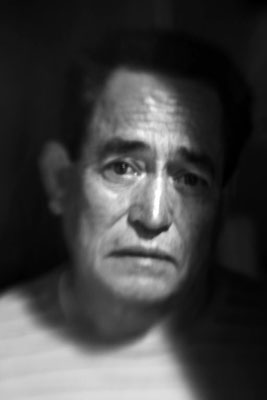 © Adam P., Goleta, CA