It's Tebow Time
October 1, 2012
After watching some of the NFL games yesterday, I have to say, the worst one had to be the Jets vs the 49ers, and not because of the 49ers. The Jets had to have been the worst team to play this week, even worse than the Browns.

Why is this? It's simple. The Offensive line right now is terrible. Mark Sanchez threw an interception, then fumbled the ball, and almost was intercepted again. After that, Rex Ryan put Tim Tebow in for a play, hoping for him to produce a miracle, but it is impossible for a quarterback to come in after sitting out most of the game and walk on water. The team isn't even used to him.

Mark Sanchez has had three really bad games in a row, and now, after being completely shut out on Sunday, it's Tebow Time. And Tebow now not only has to save the Jets season, but also Coach Rex Ryan's job, and Ryan is a man who doesn't seem to like Tebow much. Tebow right now must save the Jets, and after the end of the season should probably change teams.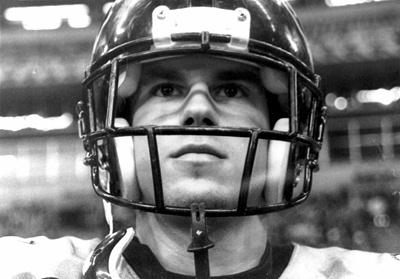 © Maria M., Halton City, TX