Benefits of reading
September 6, 2012
Reading. Something teenagers all over the world deem a torturous task that forces them to use their brains and suffer.

But reading isn't torturous. Reading is not a 'task'. Reading does not make you suffer.

Once you find a genre that you're interested in, reading absolutely consumes you. It reaches your soul and spreads contentment throughout your body.

Each time a page is read, and the next page is flicked over, you are becoming more intelligent, more inclined to find out what's going to happened next and more attached to people who may not even exist.

You can let your imagination run free. You can interpret descriptions in any way you please. You can voice characters in any way you wish. Reading allows you to stretch your mind and thoughts further than you thought they could go!

You become addicted. You become addicted to something good. Something clean. Something that fills you with happiness when you perform such a simple action of turning a page. Reading is excitement, adventure, imagination, fun, happiness - reading is everything!

So why do so many people call it quits when asked to read? It is not a slumberous extra-curricular activity! Reading is life.

How would YOU describe reading?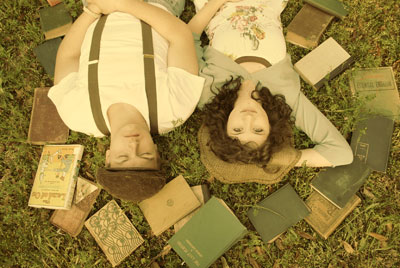 © Gabrielle A., Pensacola, FL