reading clandestine
August 26, 2012
This is Lord Voldemort I'm fighting. I need to concentrate hard. Or
"Avade Kedavra"
And I perish.
Think…
Think…
"Expelliarmus"
"Avade Kedavra"
A gold thread erupted and connected my wand to Lord Voldemorts'.
What is it?
"Don't let go now"
"I know Dad. Mom. Cedric. I break the connection and I fail"
"Reading Harry Potter again?"
I failed.
I reluctantly retrieved my nose from the book to confront my friend.
"What's happening now?" she asked
"Harry and voldemort are dueling. And there's this strange con..."
"o.k . . . " she cut me mid sentence and walked away.

World seems pretty interested in people who read. Particularly those who read constantly. Those who read as a hobby. But mayhap the world is a little too interested to discount that your life is at stake by the time the reading is disrupted or in succinct how much the up-to-the-minute situation matters to you. They want to especially start conversations with you, when you are in the middle of an epic battle, weeping at the funeral of a friend or savoring the most delicious snack ever. Maybe, interruption is a method of displaying enthusiasm. The world is keen to get acquainted with the title of the book you are reading, or even the scene which is currently under surveillance. World even brand you with a fitting name. Most commonly "nerd", and it cannot stop itself from helping the "nerds" earn a bit of limelight, every now and then. Perhaps world knows better ,and is wise enough to decide that socialization is preferable over a bit of individualism and private space for a reader who's trying to be pensive.

Oh! And maybe you should show some gratitude towards the world because it just earned you some instant friends, even if they crowd around you and snatch your book out of your hands and close it, regardless of the fact that a book mark should mark the page you've been reading, to admire the cover. They all surf through the pages and the book passes from hand to hand. They inquire why some pages have creases on them, why some pages have yellowed . and why there's so much dirt on the book. There excitement is at its best heights that they go to the lengths of reading the last page. Maybe it's not such a big deal to grasp the end of a story without going through the preceding pages, which struggles to make the end enticing. Maybe it's not an insult at all to the author. Then your "friends" ask you whether they can burrow the book and of course you consent even though it's puzzling how anyone can be enamored by a book of which they know the ending. Maybe they are afflicted. " But such violence of affliction indeed cannot be supported forever .." and the crowd disperses like every avid crowd does, after encroaching upon your time and space, leaving doubts, disbelief and uncertainty, as for whether these unforeseen acquaintanceships helped you with your hobby .

Finally, when the world's concern reaches its peak and succumbs you reach for the book it has left behind, and contemplate dueling again. But by the time you have finished answering the "world" you are assassinated for the thousandth time by a " Lord Voldemort".

There.. Now that's why your reading as a hobby should be clandestine..!!!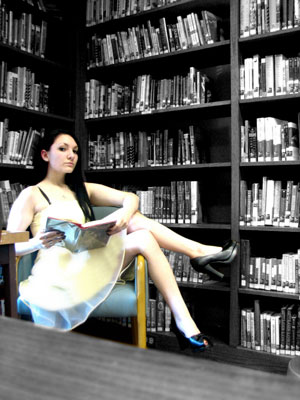 © Jessica F., Bradford, MA