We Want Sports
May 1, 2012
Recently, the sports world has been increasingly exposed to a trend that has been prevalent for years in the mainstream media: biased reporting. ESPN, which has a stranglehold on sports reporting, has been pushing an obvious agenda on their viewers. Instead of simply reporting sports, the network has moved to human interest pieces that push opinions on their viewers.

For example, during the 2011 college football season, the network spent a large portion of time covering the scandal at Penn State University. Former Penn State Defensive Coordinator Jerry Sandusky was accused of child molestation that he accomplished through use of his charity, The Second Mile. The object of the most controversy, however, was focused on Penn State football coach Joe Paterno, who had won more games than any other coach in college football history. Paterno had heard from an assistant coach more than eight years prior that Sandusky had been molesting a boy in the locker room showers, but after reporting the event to his superiors, Paterno failed to report the event to law enforcement. This was a problem because his superiors also chose not to go to the police, and the crime went unpunished for years. While the events that occurred at Penn State were horrific and Sandusky deserves punishment for his crimes, the events were reported more as Joe Paterno's failings than a complete institutional breakdown. Instead of focusing on the crime and each party at fault in the scenario, the focus was on Paterno and what he could have done. While he was partially to blame for the incident, Paterno received more coverage than Sandusky himself. Paterno was fired in November and died in January, and there are those who hold the belief that the pressure put on him had a hand in his death.

Another example is the ESPN coverage of former Denver Broncos Quarterback Tim Tebow. Tebow, who creates controversy due to his firm Christian beliefs and lack of flashy stats, was often portrayed as undeserving of his position as a starting quarterback in the National Football League, despite his 8-5 record as a starter on a team that was 1-4 when he took over. The ESPN channels would have multiple Tebow debates each day, and oftentimes opponents would make ad hominem attacks on supporters of Tebow instead of arguing his merits as a quarterback. Tebow's ability was tossed out as analysts such as Stephen A. Smith questioned the sanity of Tebow-fan Skip Bayless. There was even a point during the season when the network spent time debating whether Tebow could be benched in an upcoming game. They have every right to debate a controversial topic in sports, but the whole controversy was started due to an ESPN analyst, Ron Jaworski, on an ESPN radio show, Mike and Mike, speculating that Tebow could be benched if he got off to a tough start in his next game.

From Paterno to Tebow to shows and articles pushing a pro-gay rights agenda, ESPN has strayed from giving sports fans the sports facts and highlights that they crave. Instead, they have floated towards the politics that some fans watch sports to get away from. With no other network challenging ESPN for ratings, it may be a long time until sports fans get what they want: simply sports.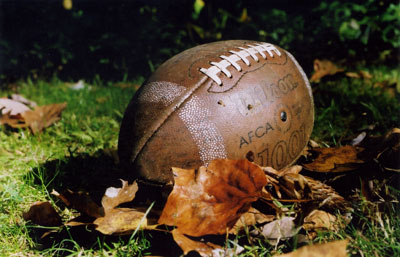 © Michael L., Bethesda, MD