The Sports Gene
October 31, 2011
I was reading my Sports Illustrated magazine, and one article in particular caught my eye and seemed very interesting. The article was about sports DNA testing for young kids. The parents would have to send in a sample of their child's DNA and, of course, $200, and poof the company knows whether the child has the potential to thrive in a certain sport or not in any sport. The companies promise to help choosing a sport for the boy or girl make easier, and have it be an appropriate selection. This could be the future of sports, and allow kids to live out their dreams. Or it could destroy them.

Almost every kid, at some point, dreams of being a professional athlete, whether its baseball, football, soccer, etc. Sending in these DNA tests is the absolute worst thing a parent could do for their child, pertaining to athletics. Sure it might be able to tell if a kid has natural talent and potential, but these tests can't put in to play the determination and how much practice kids put into the sport. There are two main scenarios that could happen with these tests, and neither one leads to the child completing his or her dream. First case is a child gets back the results and it says he or she is not fit for a particular sport. The kid will then most likely quit the sport. Let's be honest here the chances of becoming a professional athlete are probably about one in a million, and if the kid quits a sport after learning that he or she is never going to succeed this almost impossible dream, it ruins what could have been many years of enjoyment. Second scenario: a kid gets back the result, and they say that he has the potential to thrive in a certain sport. The kid is going to be over joyous with this, and is most likely not going to work as hard and practice as much as he or she would have if they never were tested. No good could probably ever come from this.

Although it seems cool and helpful, this DNA testing is not worth the price these kids will pay. There is no reason to take years of athletics away from a child just to see if the kid has a certain athletic ability that others do not. Let the kids dream what they choose to, and do not take that away from them.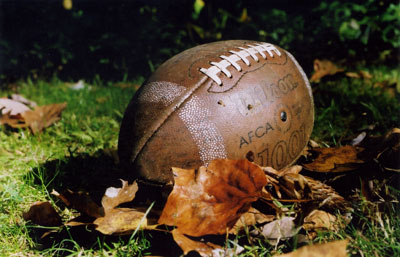 © Michael L., Bethesda, MD