Lacrosse-
March 2, 2011
Baseball has Babe Ruth. Basketball has Michael Jordan. Lacrosse has…Lax bros with good hair?

Here are 1001 reasons why lacrosse shouldn't be taken seriously as a sport:

1. Lacrosse players don't exactly judge themselves by skill. You see, in lacrosse, how important a player is really has nothing to do with skill. It's all about the hair. The flow. The wings. The lettuce. Why should lax be taken seriously when the typical conversation sounds like this:

"So how's it going?"

"Good coach, I think I've finally mastered my flow."

"Great work. Keep working on that lettuce!"

478. "Lax bros." If you play lacrosse, you care a lot more about what happens off the field instead of what happens on the field. So basically, everyone is Manny Ramirez. Being a lax bro is the most important part of lacrosse, a lax bro is always chill.

721. Lax bros have the most crazy, insane outfits ever. The uniform goes as follows…

a) Headwear: Trucker hats, backwards college hats, goofy winter hats, (puff balls and ear flaps)
b) Shirts: Polos, youth league T's, Pinnies, or Skins
c) Shorts: Plaid/Madras, seersucker, long team shorts
d) Footwear: Rainbow, Reefs, Turf shoes
e) Accessories: hemp bracelets/necklace, shooting string or sidewall lace bracelets, Ray-ban, Arnetts, or Oakley shades, Lax themed tattoos (crossed sticks on calf)
And never forget the ankle length Nike socks!

896. They have their own language - the "brocabulary." Any true lax bro would have memorized the brocabulary and would have also perfected their "bronunciation" Some include "rippin' the duck," or becoming "de-wanded," which means shooting on net and hitting top corner and the latter means losing your stick by a check. They also call a lacrosse stick a pastel. Or a spoon. Or a wand. Or a twig. With so many names for plastic, aluminum and a few strings, this sport really can't be taken seriously.

1001. Lacrosse isn't an Olympic sport. No surprise here.

P.S. For more reasons, buy my book with the full 1001 reasons. Coincidentally, it costs $1001. That's $1 per reason.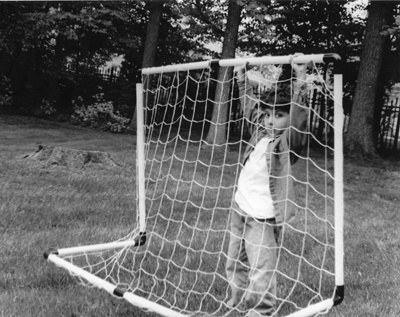 © Georgette S., McLean, VA