Fountain Pen Collecting
January 23, 2011
Everyone uses pens, it's an everyday necessity. "Collecting" pens to most means a few dead ones at the bottom of your backpack. However, a select group of people knows pens in a different light. To them, fountain pens are more than writing utensils; this group of people is dedicated to the preservation of writing with liquid ink.



Bic pens and mechanical pencils are the everyday writing norm for high school students. Most of the kids have never heard of fountain pens, which was truly the case at my high school in Fairfax, Virginia. I was very select about what pens I brought to school, always gel pens and felt tips. I grew up around fountain pens my whole life and yet the only pens I liked were disposable. I never had a second thought about Esterbrooks or Parker pens. They were merely my dad's collection and hobby.



I got my first Kaweco pen as a gift from a collector at a show. My dad showed me all the different colors of ink it could hold. He bought me pink ink and I decided to try it and liked it. I began to acquire more Kawecos. After all, a girl needs turquoise ink sometimes, too. When I entered high school three years ago I brought my fountain pens along with me. I wasn't planning on lending them out to friends. It's just too complicated to explain what kind of pen they are, that the cap unscrews and that they're an old fashioned writing utensil. Of course, the instant my friends saw the nib they knew it wasn't an average pen. The steady flow of ink running out through the nib perfecting my cursive hand writing was quite interesting to those who had never seen fountain pens before.



I grew up around Kawecos, ink and Parker "51"s and chose not to be proud of them. Pens were pens and Bics were enough to satisfy me. I did not understand my father's obsession with fountain pens until I saw how cool my friends thought they were. Now I write with fountain pens and I'm proud. However, I still make front of my father when he plans his list of which pens he'll take to the beach.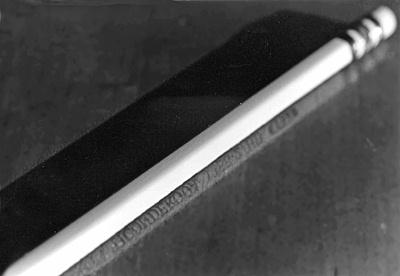 © Katherine M., McLean, VA