Sports!
December 8, 2010
Sports are the best extracurricular activity. There are many benefits affiliated with being involved with sports. By being associated with sports, one can stay out of harm's way or trouble, rise to the next level of success, and develop a healthy standard of living.
Initially, sports fill up plenty an athletes' time, therefore they don't have time to hang on the streets or get in trouble. If one plays sports during high school, most of their time is dedicated to academics and sports. There's a chance athletes won't be affiliated with the streets. Researchers have found that sports build character and most students' do better in school. With that being stated, many athletes are able to use their talents on the next level, which is college. This can lead to far successes, not in sports, but as well as academics. For example, my aunt was smart and a terrific basketball player, but she got hurt when she was playing in college. With that being said, she is a successful accountant.
Playing sports in high school can take us a long way if we continue to play throughout. If we are dedicated and put our mind to it, we can make it wherever we want to go. To make it on the next level, we just don't need skills; we have to have determination and perseverance. Also, we need to be organized. Motivation from anyone can lift us up when we feel like giving up. If we know anyone who has been where we trying to get and we are unfocused, we can go talk to someone.
Staying fit reduces our chances of heart diseases and obesity. If we play sports, chances of us getting diseases are limited. I believe whom ever participate in high school play won't have to worry about their weight, especially if they practice nearly everyday. Even if we don't participate in sports, we could try and stay fit on our own. Sports are the best extracurricular activity because we can stay out of trouble, have a better chance of being successful, and develop a healthy lifestyle. For example, if we play sports, we are able to get a yearly physical, so we don't worry about our health conditions.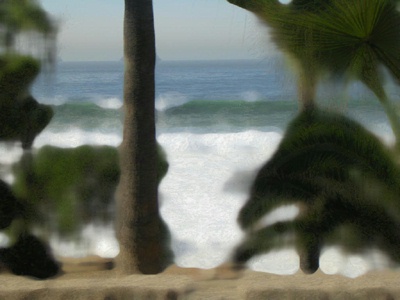 © Chloe A., Santee, CA