Little Pocket Moments
April 22, 2012
There is a quote that relates to my life. It is, "To poke a wood fire is more solid enjoyment than almost anything else in the world." ~Charles Dudley Warner. It may seem weird, but its true that something so simple can be so enjoyable. In fact, one of the best times of my life was watching Dora while drinking chocolate milk. I believe you should enjoy the little pocket moments in life.

Years ago, every day after preschool, I would go into my family room with my brother, and sit on my cozy brown couch, drinking home-made chocolate milk and watching Dora The Explorer. I even drank my chocolate milk out of the same cup every day. It became a ritual. It became a pocket moment.


Another pocket moment I will never forget was when I went to Armonk Tennis with my brother. Every day after camp, my mom would pick us up, but we would never go straight home. There was always one stop we had to make, which was to sit on the bench in front of Carvel and have a chocolate ice cream cone with chocolate sprinkles.

They were such relaxing, calm experiences that made me happy, and sometimes when life becomes stressful I find myself longing for those times. Even though each was such a simple activity, they became memories I will never forget and always enjoy thinking about. Now, as a thirteen year old, I recognize this and I enjoy the little things in life, like taking long showers and going to the diner with my family.

I used to be the kid who always wanted to do something big. I always wanted to go places, and I took the little events in my life for granted. Now I have come to recognize the simple blissful moments in life that make me happy.

We need little pocket moments. Maybe we will not find them daily, but we should find them often, like the "Chocolate, Dora moments," that make us enjoy life. Life can be challenging and hard, so we need to appreciate the simple things in our daily life. It is not the big things we should be waiting for to make us happy. Stop and recognize that the important stuff in our lives are the simplest moments that bring true happiness because most of our lives are made up of those events.

Today, every day before school, I sit in the cafeteria and drink a Snapple until the first bell rings. It's an event that relaxes me before a hard day at school.

"Enjoy the little things, for one day you may look back and realize they were the big things."-Robert Brault. This is one of my favorite quotes and I will always remember the little moments and plan to recognize new ones. The advice I will give to my kids is to enjoy life to the fullest, and in order to appreciate your whole life, you have to enjoy the simple things in life, at the precious present. So come on, and sit down. have a glass of chocolate milk, and enjoy the little pocket moments in life.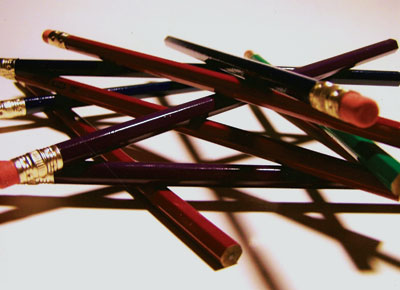 © Nicholas K., Weldon Spring, MO