what to believe.
February 23, 2012
I believe in controlling my own life, and paving the way for others to do the same.

Make a move and don't let it be defined by the highest power alone. As a young child, and even now, religion has never been an issue. But that hasn't stopped others from trying to influence what my parents haven't. "I believe that god is my savior and that he makes the things that happen in my life happen for a reason" says a girl proudly in the hallway. Well good for you, too bad not everyone feels the way you do. I think to myself. I believe that there is a god that much is true; but he doesn't make my decisions for me, and he doesn't control my life and what I do with it. I walk with my best friend Laureon into a large church down the street from her home; I sit down in the old wooden pews and try my hardest to concentrate on what the preacher in front of me is saying. But in the end, all I can seem to focus on is the clock on my phone.

I'm not a religious person and I'm not so sure that I ever will be one. The preacher asks everyone to bow their heads and pray a prayer that all of the church go-ers know by heart. I don't. I feel like a stranger in these pews and I just want to leave this place, and leave all the "amen" and "god blesses" that go with it. I believe that god doesn't make everything happen. Your actions and decisions are what reflect on that, not the big guy in the sky. I do think there is a heaven and a hell, but there is also a between state; a space between the other two worlds. Maybe the invisible savior places the souls in one of these universes based on his judgment…… maybe he doesn't, and it's actually based on our judgment of our selves. I may not like church; I may not like people putting their lives in the hands of someone that you can't even see. But when my time does come I'm curious of where he will place me, because sometimes even I don't know where I would belong.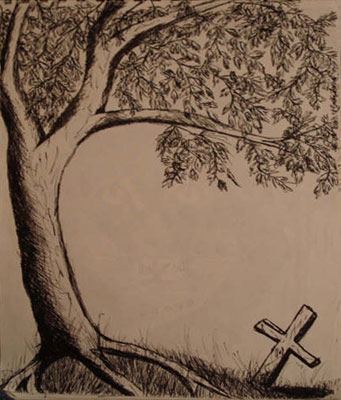 © Courtney K., Bethel Park, PA