A testimony
November 29, 2011
When people generally think about religion they think instantly of people following some man's words blindly doing what he says, when he says it but they don't realize they are doing the same exact thing. As a Christian, a lot of things about this world become apparent as you grow up and understand your belief, the first is that this world is not a good place, it is full of greed, jealously, violence and corruption. The second is that this world isn't getting any better and that can be observed easily in the news coverage of horrific crimes, disasters and scandals. And the third most important thing you realize is that you can't take on this world alone. And I don't, every day I wake up and go to sleep with the same thought, that someone loves me above this world.

When I was about 11 years old, my family went down south to visit the majority of our extended family. We went to Christmas service and ate the traditional lunch that we had waited all year to eat. That night something struck me, the words of the sermon that day about a guy named Jesus who lived more years than I could count at the time, who died on a cross for everyone. I really didn't understand it all at the time but I thought it was amazing that someone would die for all of us regular people; I related it to the soldiers in Iraq fighting and dying valiantly for our freedom. I prayed that night and got saved right there in the guest room, a little eleven year old boy on his stomach in the middle of a king-size bed, praying. It was the first time I prayed by myself, not at a meal, not at a church but in this dark room, hundreds of miles from my home, totally alone. But I knew I wasn't really alone.




Fast forward 5 years and you would find me just another high school student, trying to survive their sophomore year, between then and now I'd always go to youth group and take part in the church activities but I had never really committed myself to the idea of a Savior. That year mostly that summer I fought with myself on my morals, to cuss or not to cuss, to lust or not to lust, and so on with every little thing that society wouldn't care about. But I did, I knew if I didn't stick to a moral structure I would become like everyone else lost and without hope. That summer I worked at a Boy Scout camp and I barely made it through the summer without praying that I would survive the next day, and I did make it. That summer showed me that I couldn't truly do everything by myself, I need hope to latch onto, and I started to realize everyone does.
In some way or another people use things to cope with life, video games, food, shopping, sports and anything you can think of. But I wanted something stronger to lean on; I needed it if I wanted to retain my morals and principles so I turned to God.

This year I really took it upon myself to try to be faithful, I read the bible, I went to church the whole nine yards but it took more than going through the motions. I couldn't read a passage saying not to lie, and then go onto lie, through this I felt worthless, just as worthless as when I was at school or anywhere. I couldn't shake this feeling that I would never be good enough for anyone, friends, family, teachers, and even myself. I've always felt this and I would try to hide it with playing video games or overeating but it was still there. It felt like people would just put up with me, and then ignore me as soon as they could get away. I felt like I didn't have friends, just acquaintances who would talk to me when they needed something, this had been a feeling I had felt almost all my life. It would hurt to see people hanging out, or talking, couples walking by, happy families, any form of relations that I felt I wasn't good enough for. It took me to my knees crying a lot of nights, in my darkened room sitting there curled up in pain, and one night I felt it.

It was God, I felt this love that rushed over me, like I was enough, like I was worth someone's time and not just anyone but God's time. After that I night I really started to take the words on the pages of the Bible more seriously and to heart. It all made sense, even though I do bad things I could always come back, and that is the most comforting thing in the world for me because any mistake would make me feel like I couldn't be loved or cared for, or that I wasn't worth it. But now I know that I am worth something to someone, someone who will always love me for me, even though I make mistakes and I just wish everyone else could see that.


When I think about religion I think of God, who sent His only son Jesus to die for us even though we were yet sinners to forgive us of our sins if we come to Him and repent. And that's the most beautiful thing in the world to me, to be forgiven, to be loved, and to be saved. And that no matter who you are, where you are or what you do, did do, or will do God will always be there waiting for you and loving you every single moment in the day. And I'm proud to be Christian, even though society ostracizes it, I'm proud to have faith even though science is more accepted, I am proud to be saved even when people are proud to be lost and are rewarded for it.
I am proud to not feel alone, worthless or anything other than loved and cherished.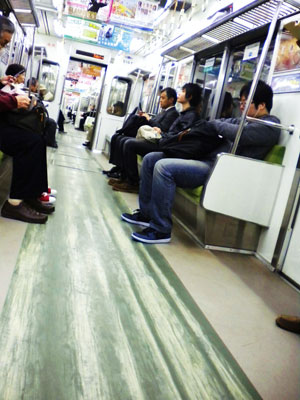 © Abigail W., Kamuela, HI