Pressure to pray
May 12, 2011
I am a Deist. That's DEE-Ist. Which for those of you who don't know what that is its: The standpoint that reason and observation of the natural world, without the need for organized religion, can determine that a supreme being created the universe. Further the term often implies that this Supreme Being does not intervene in human affairs or suspend the natural laws of the universe. This isn't a very popular religion, so if you convert not many people will believe you when you tell them-thus I am normally forced to give a rather lengthy description as to why I don't read the Bible and fight with my parents about not wanting to go to church on Sundays. Effectively, this can lead to a lot of religious pressure, because the majority or the child-bearing aged adults in the U.S are every religion except for Deist and because of that the majority of school-aged Children are every other religion except Deist as well.

Deists make up only about 0.02 percent of the population in the United States, 76 percent of that is Christians (like my parents). Christianity is the most popularly worshipped religion in the United States, Christianity is a monotheistic religion based on the life and teachings of Jesus as presented in canonical gospels and other New Testament writings, The goal of Christianity is to convert as many people as they can so that we all can go to Heaven before the Rapture comes. Humans are instilled with the natural instinct to be very narrow-minded and stubborn-this is what causes pressure. Because of most religions need to convert people into their practice there are always a lot of verse slinging and calls for eternal damnation that get thrown around in the world. Mostly because of those-simple minded people I mentioned before not listening to that extremely lengthy description on my spiritual beliefs-to them you're either with them or you're a Satanist or worse an Atheist.

Take my parents for example, They are just your simple everyday Christians, kind of set in there ways, and definitely stubborn and just a little bit narrow-minded, so when I told them that was a Deist the first thing that came out of my mothers mouth was: "Dear sweet Jesus, Honey, we lost our baby to them Satanists." Sounds hilarious right? As I tried to explain to them that I most definitely was not a Satanist, Hindis or a Wiccan, my father exclaims, "Oh so you're an Atheist!?" Finally amongst the threats of me being grounded I finally got out the words, "I believe in God- just not the stylized Christian one." I was still grounded but somehow I managed to get them to calm down and not take away my Summer vacation. I still end up having to argue with them sometimes and remind them that I still believe in God, but I think they get the point.

School is no better that home when I comes to Religious pressure, because most everybody there is Christian or some other widely popular religion, even if they talk it down, or even say that have no clue what its about, they swear by what ever sacred book they are said to worship that they are what they say they are. The kids-like me-who are not one of these widely secular religions are considered outcasts, no one wants to be around us because they re afraid that we might make some sense-and they to may become an outcast. This is the principles of high school-popularity is key. My peers pressure me daily about the need for my conversion and that without it they can't talk to me. It's hard to stand out in a world where Popularity is the most important thing. Everyone has to struggle not just those who don't worship widely popular religions, Every religion pressures people to convert, everyone of them wants to be the top-the one that's going to save everyone. It's like the whole world has become nothing but a rotating ball of conformity and pressure.

When will it stop? Religion supposed to be a personal journey; it's supposed to be sacred and intimate. We don't need another popularity contest we need a world free of pressure and forced conformity. We as humans deserve the right to that. I would like a world like that; wouldn't you?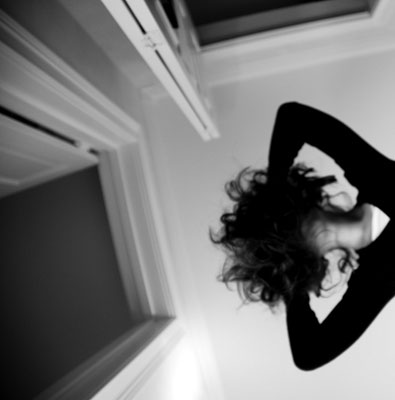 © Sarah M., Blairsville, PA